Clarissa M. Kalil is an immigration attorney focusing on helping immigrants navigate the permanent residency and naturalization process. She is passionate about using her law degree to improve the lives of immigrants and her background uniquely prepared her to this mission. As a first generation American, she is familiar with the process and challenges facing new immigrant families in the United States. Clarissa is a dually licensed attorney in Brazil and in the United States. The most rewarding part of her job is helping families stay together and achieve their dreams of success in the U.S.
Schedule your consultation. By the end of your appointment you'll know your next move.
Our immigration services thoroughly prepare each individual immigration case.
We are proud of the fact that many of our immigration cases come to us through referrals from existing clients as well as other attorneys.
As immigration attorneys, we believe that clear and honest communication is essential in any immigration matter. And that is why we will never offer you false hope. Instead, we use our passion and considerable expertise as immigration lawyers to help you make the most of even the smallest possibility of achieving success.
Clarissa is a member of the American Immigration Lawyers Association (AILA), Boston Bar Association (BBA), Member of ASISTA, Admitted to practice in the U.S. Court of Appeals for the First Circuit, Missouri Bar and Brazil. 2017 LL.M. Graduate of Northeastern University School of Law. Admitted to practice in the U.S. Court of Appeals for the Second Circuit.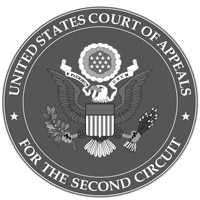 Below you'll find interesting articles that might.
Attorney Clarissa Kalil was professional, courteous, and honest with me the entire time. I truly appreciate everything she did and how hard he fought for me. I got asylum granted! Thanks Clarissa!
Fernanda
She was very attentive and always communicated with us regarding the status of our case. My green card was approved and I am very grateful for all the work attorney Clarissa did for my family.
Nora
Sign up for our Newsletter!